Artist and Performer Information
Here is a look at the 7th Annual Asian Heritage Street Celebration's entertainment line up. Stay tuned to find out who you can expect to see in 2012!
2011 Line Up
American Center of Philippine Arts
The American Center of Philippine Arts (ACPA) was founded in 2009 with the vision to provide young people the opportunity to learn about Philippine history and culture by using Philippine dance, music and the arts as a tool. ACPA's mission is to provide a unique educational and developmental platform for multidisciplinary Philippine arts through innovative hands-on classes, collaborations, networking opportunities, and showcasing events. ACPA strives to nurture both traditional and progressive Philippine arts to strengthen the Filipino community and ethnic identity.
S.E.E.D. stands for Students Enriched in Education & Dance. Students ages 5-18 are instructed on the various Philippine Folk Dance forms and applies it to choreography while the history and culture of the Philippines is emphasized. Because our schools focus on western content, our young people are not learning about their own personal ethnic histories. ACPA seeks to provide positive experiences in ethnic identity to the Filipino American youth in the program through history and dance.
Sixteen-year-old Arianna continues to share her gift of music by singing in major Filipino community events and various school events, including concerts and musicals . She was one of the guest performers in a concert with The Angelos (Philippines' finest quartet),  with Prime Note Ensemble (Saudi Arabia's first Filipino a capella choir), and with Divo Bayer (Celebrity Star Award Entertainer of the Year).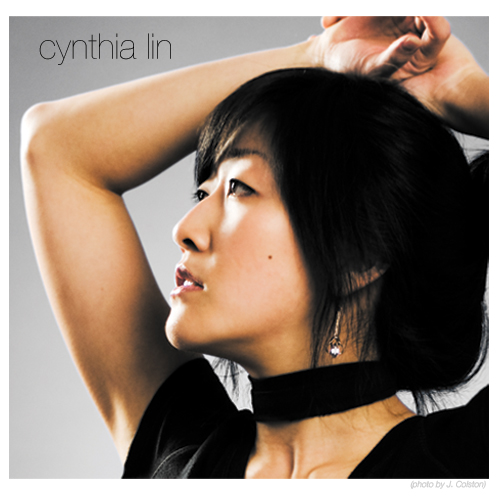 Drawing comparisons to Ella Fitzgerald and Joni Mitchell, San Francisco-based singer/songwriter Cynthia Lin captivates audiences with a rich, outsized voice and witty, honest storytelling.  The uncommon blend of retro jazz with acoustic fingerstyle guitar and a bluesy vocal delivery makes Cynthia's style unmistakable yet classic.  Cynthia has released three albums independently and toured nationally. On her latest album Microscope (2010), Cynthia takes full artistic ownership in producing, arranging, and recording the nine-song collection, as well as hand-printing the limited edition letterpress packaging.  Cynthia also presents workshops that encourage young people to empower their voices and follow their passions.
Chloe Yu is an 11-year-old from San Francisco who has performed locally in several festivals, including the Marin County Fair, That Kid Can Sing and The Big Rumble.
The beautiful, savage sound of full grown adolescence, GOLDA SUPERNOVA arrive in splendid new-millennium rock fashion – 3rd World born, 1st World bred, with new wave appetites, fed on old school hair rock, perverted by punk, a lil' bit of funk, and completely addicted to majestic chaos. LAVA, their first LP, is the product of struggle, stubborn individuality and torturous dedication. Tracks like "FALL," "DIAMOND," and "FALSE," are all arsenic and ear candy, full of fast-paced new wave bass, classic rock riffs and the drama of a good novel.
Golda Supernova – new rock fables for a new world
Liping Zhu founder of Qi Dragon Healing Center, is a certified Qigong/Taichi instructor from China and a disciple of Taoist Master Yu Anren. She was a gold medalist in the 1996 International Martial Arts Tournament.
MyPeoples is a San Francisco based reggae-rock band known for their high energy shows, and creating music that is gritty and fun, by blending the raw and soulful elements of reggae, rock, and hip hop. They originally began playing together as "Kapakahi" (2005-2009), gaining a loyal following as one of the few independent bands in Northern California to tour throughout the West Coast and Hawaii. My Peoples is – Mike D (frontman), Steve Salta (drummer), Chris Jones (bass player), Josh Hoover (saxophone), and Lansky (emcee)
The Like Me's are a R&B/Alternative/Pop band which formed in March of 2009. Bonded by simultaneous heartbreaks and empowered by the love of music, members Loren Alonzo, Helena Hong, Monique Coquilla and Laura Mam found solace in making music and performing. Their inspiration was founded on the ideals of music and art as a means to heal and empower all while having fun. Though the ideology hasn't changed, the band has matured in the first year having worked with different bassists to help nurture their current sound. They include Ben Everett (Case In Theory) and Raymond Bernal (Fakepublic).
The Like Me creed still stands as, "Healing through Expression, Interpreting Adversity, and Celebrating Adventure."
Although the Like Me's are a Northern California-based band, their audience has expanded nationally and internationally through viral exposure such as YouTube and press coverage. Their fan base is quite diverse; however, they are extremely popular among Southeast Asian youth and Cambodian communities around the world because of their efforts to re-establish a Cambodian music scene. The band performs songs in English, Cambodian and French.
Over the last 30 years, Cambodia has been recovering from a state of post-war devastation following the 1975-1979 genocide that took place during the Vietnam War. Since then, the Cambodian music scene has been limited at best and prone to copying musical compositions from neighboring or influential countries. The Like Me's have made it one of their goals to reverse this trend and re-spark a lively tradition and appreciation of original music in Cambodia. In addition, the all-female band is attempting to achieve Southeast Asian female representation in the international music scene and hope to inspire other young Southeast Asians. Given many of the similar social problems found in contemporary Southeast Asian communities domestically and internationally, The Like Me's hope to discourage negative outlets of expression and encourage the next generation to find healing, understanding and empowerment through the expression of art.
ESKABO Daan is a Filipino Martial Art based in San Francisco California. It is a weapons based system that also incorporates empty hand techniques as well as joint locking techniques. This art was founded by Grand Master Robert Castro, whose 30 plus years of Martial Arts experience, led him to the creation of this unique and effective style. Grand Master Robert Castro gives his students more than they bargained for. He gives completely of himself and prepares them for whatever self-defense situation they may encounter. If you are in need of a Martial Arts School where it is not about ego but about learning and personal growth, then come to the ESKABO Daan school.
World music ensemble, Gamelan X, presents dynamic, original music on the front steps of the museum. Drawing musical inspiration from Indonesian, Balkan, African, Indian and American traditions, Gamelan X combines complex interlocking rhythms and sinewy melodies into a visceral groove experience that excites and entrances its listeners.
The Francis Wong Unit performs original music integrating improvisation, new compositions and expressions of its members' diverse cultural and artistic  influences. For over three decades Wong has performed his innovative brand of  music for audiences in North America, Asia, and Europe with such with such luminaries as Jon Jang, Tatsu Aoki, Genny Lim, William Roper, Bobby Bradford, John Tchicai, James Newton, Joseph Jarman, Don Moye and the late Glenn Horiuchi.
The SF Pinoy Jazz Revue" presented by the San Francisco Filipino American Jazz Festival
The SF Pinoy Jazz Revue, presented by the San Francisco Filipino American Jazz Festival, aims to promote, preserve, and celebrate Filipino American history and culture; to acknowledge contributions past and present by Filipino jazz artists; to educate, provoke thought, engage in dialogue; and finally, to entertain the public with performances by Filipino American artists.
Founded as Gen Taiko in 1995 and incorporated as GenRyu Arts in August 2008, its mission is to promote, present and participate in Japanese and Japanese American culture through Taiko (Japanese Drumming) and other traditional and contemporary music and dance forms.  Deeply rooted in San Francisco's Japantown and in the Asian American Community.  GenRyu Arts engages in art-making that merges Japanese cultural forms taiko, dance and folk songs with new music, spoken word and visual design into singular expressions that honor community heritage and address key issues stemming from the legacy of internment and redevelopment.
KUK SOOL WON of San Francisco is a comprehensive martial arts system, the study of all the traditional fighting arts that together comprise the martial arts history of the Korean nation.
Marlon Dane, a San Diego singer, songwriter and producer has been garnering a lot of attention with his hard work and talent. Thanks to his musical and social ingenuity he is able to capture the relevant issues that people everywhere face in a way that they can all easily relate to.
Armed with an Ensoniq ASR-88, a few records, and a computer, Trackademicks has begun to capture the attention of those who keep their ear to the beat, effectively articulating himself through sound to others.  In a climate where producers and artists pride themselves on having a particular sound, he brings a tremendous amount of variety to the table.  Hailing from Alameda, an island located off the coast of Oakland, CA, Trackademicks makes music driven by the same philosophy that made him; mix it up.  Born to a Filipino father from the Bay Area and a Black mother from Richmond, VA, his cultural diversity inherently translates itself into the music.  Like California Cuisine, he takes ingredients and influences from all over to add to local tastes and create something appealing to everyone.
Hopie is not your average rapper. Really. First, she independently released her debut album, The Diamond Dame, in July 2008, immediately garnering national attention and a nomination for URB's Next 1000. Then, Hopie did a 180 & took a short hiatus to earn her doctorate from U.C. Hastings, emerging only to release 2 music videos & a T-shirt series w/ Adapt Clothing, & to perform at Paid Dues in April 2010. Now, as the ink on her law degree dries, Hopie is again returning to the music scene with an eclectic body of work, her second full-length album, Raw Gems.
KoTolán is a cross-cultural based world beat music group led by Japanese born singer Junko Seki and Los Angeles based trombonist/songwriter Otto Granillo.  As the front woman, Junko is fluent in Japanese, Spanish and English and sings in all three while playing the accordion as her main intrument in the group. She has already been recognized as a high caliber vocalist with solo guest performances that include The Hollywood Bowl Mariachi Concerts, El Primer Encuentro de Mariachi in Guadalajara Mexico, Tucson Mariachi conference, San Jose Concerts and Salinas Concert. She has shared the stage with Linda Ronstadt, Lalo Guerero and Viki Carr.
Otto Granillo is a storyteller through his songwriting and creative use of orchestration and sets fourth a soul inspired wave of energetic cross-cultural grooves and lyrics.
Blending languages, sounds and instruments from around the globe, KoTolán's music can best be described as a fusion of eclectic lyrics, rhythms and beats. From disco, salsa, rock to electro-pop, it will have you shaking and moving!
KoTolán's debut album "La Tienda de Groove" translated as "The Shop of Groove"was released in January 2011.
Representing the Bay Area, specifically San Francisco, both Rel (Distortion 2 Static) and JBillion came together to mesh various sub-cultures within the Bay Area to showcase their unique sound.  With Rel on production duties, and JBillion handling vocals, the album is testament to the burgeoning hip hop scene in San Francisco and the general Bay Area.  ""MVMNT"" is an album to help foster a movement, mesh cultures, while showcasing all the talent in San Francisco."
Case in Theory (CIT) is a San Jose, Calif.-based alternative-rock band that draws most of its influence from life, love, and everyday lessons. The band's sound combines climactic choruses with spacey intoxicating verses backed by a hard-hitting hip-hop/funk-influenced rhythm section.
Founder of ThatsThatlabel.com, a former 2x World champion DJ and arguably one of the most versatile Dj/Producers in the US, Vinroc aka Vincent Punsalan, started his career in music at the age of 10. He discovered his passion for music through Djing. Growing up across the river from Manhattan in Jersey City via Queens, he was influenced by the melting pot of music that New York city had to offer. Vinroc represents two Dj super groups on each coast:5th Platoon from New York City and the Triple Threat Djs from the Bay Area.
1st Generation Chinese American, Tony Ng aka Tone Def began Dj'ing in the 6th grade with a loan from his business partner's parents. From school dances, ballroom dance classes to weddings and clubs- He has a wide range of musical tastes and has adapted to any type of environment. You can find Dj Tone Def playing at various events around the Bay as well as Distortion 2 Static (D2S) functions & filling in on WiLD 94.9 from time to time. Although music is his passion, he has most recently gained an interest in photography. You can now find him snapping photos all around the Bay as well as Djing. To keep up with Tone Def, follow him on twitter @DjToneDef
DJ Mike "Nice" Tao is a third generation Japanese American from Watsonville, California with over twenty years of dj'ing experience.  You can currently check him out at various clubs around the Bay Area. Stay up to do date with him on twitter @mikenice23.
Jayplus started out his DJ career as many other DJ's did early on as a mobile DJ playing house parties and school dances before moving on to clubs and eventually radio. With over 20+ years experience behind the turntables he continues to rock parties and events all around the Bay Area and beyond. Today you can find Jayplus spinning at various Bay Area venues with his fellow SBC DJ'S crew. Catch Jayplus live in the mix every Friday night at 10pm on San Francisco Bay Area Hit Radio Station WiLD94.9.
Keith O, joined DJ Crew Just 2 Hype in 1989. Now you can find him hosting "Keith O Dollar Night" on Wednesday's at Classic Bowling Center in Daly City, where he also started "Keith O Kids Day" which includes free bowling for youth with local celebrities.
*Schedule subject to changes and additions.  Plus surprise guests TBA!
Civic Center Stage
Located at Fulton and Larkin Streets
11:00 AM
●        Arianna Tolentino
●        Faces of Asia
●        Chloe Yu
●        Case in Theory
12:00 PM
●        Gamelon X
●        Marlon Dane
●        My Peoples
1:00 PM
●        Hopie
●        Golda and the Guns
2:00 PM
3:00 PM
●       Cynthia Lin
●        Trackademicks
●        Rel and JBillion
5:00 PM
●        Vinroc
●        The Like Me's
6:00 PM
Resident DJs: JayPlus, Mike Nice, and ToneDef
Hosts:  Alan Wang (ABC7), Franco Finn (Golden State Warriors), and JayPlus (WiLD949)
Cultural and Jazz Stage
Located at Golden Gate and Larkin Streets
11:00 AM
●        KUK SOOL WON of San Francisco
●        American Center of Philippine Arts
●        Liping Zhu
12:00 PM
●        Faces of Asia
●        Traditional performing ensemble from Thailand
1:00 PM
●        Francis Wong Unit
●        GenRyu Arts
2:30 PM
●        The SF Pinoy Jazz Revue presented by the San Francisco Filipino American Jazz Festival
hosted by Carlos Zialcita
4:00 PM
●        Poisoned Cupcakes
●        ESKABO Daan
5:00 PM
●        Balut Eating Contest
hosted by Emil Guillermo
●        DJ Keith O
6:00 PM
Hosted  in part by Keith O (Classic's Club KO)